Some kind words from our 2,900+ Philadelphia tennis players
(64,975 + nationwide)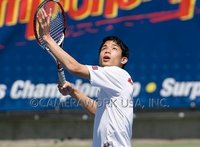 Member Since 09/11/11
Just registered yesterday and played my first match today. The site is very well managed and I'm looking forward to more matches!

Member Since 02/16/09
TennisPhilly is a great experience and you meet lots of players. If able you could play a tennis match every day of the week if you want.